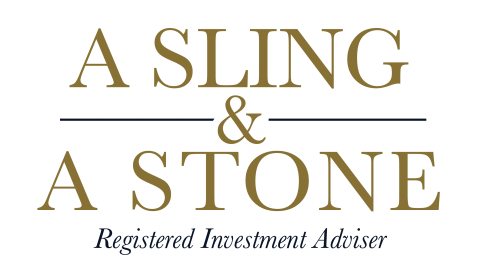 October 3, 2022 by
Matt McCracken
Performance Report: 09/30/2022
By continuing on this page, you agree to the disclosure statements on our disclosure page which can be viewed by clicking here. 
All performance data for our strategies is net of all fees and expenses.  All performance data for indexes or other securities is from sources we believe to be reliable.  All data is as of 09/30/2022.
Investment Strategy
MAP Strategy
S&P 500 Index2
Balanced (AOM)2
Global Balanced2
Sept. Return
(1.4%)
(9.3%)
(6.1%)
(7.3%)
YTD
(6.8%)
(24.8%)
(18.7%)
(20.1%)
Since Inception1
23.1%
21.7%
2.1%
8.4%
September was a really ugly month for the markets and while we didn't escape unfazed, our losses were far milder than benchmark indexes as well as traditional, balanced investment strategies.  I am never happy about losses of any kind but in a month when equity indexes fell almost 10%, international equity indexes declined over 10%, bond funds like TLT fell 8%, and "conservatively" run balanced funds like AOM fell 6%, I'll take a 1.5% drop.  I'm not happy about it, but I'll take it.  
Due to our small losses versus the indexes, we are now beating virtually every benchmark one might use to compare relative performance.  Since inception, the returns for my strategy are just a hair north of the S&P 500 index but with only one-third of the downside risk.  We are far out-pacing 60/40 or balanced funds, which was the investment strategy "du-jour" when this bear market started.  AOM is an example of just one the countless of funds that implement such a balanced approach and our returns have bested it by a factor of 10 while being subject to less downside market risk. 
Currently, we are embedded in the most treacherous two-month stretch in the capital markets.  The stock market is subject to an undeniable seven-year debt cycle and pretty much everything bad that happens to the stock market takes place at the end of the seven-year debt cycle.  And the really bad stuff always seems to happen at the very end of the cycle which is the September/October timeframe.  I have covered this topic extensively on this site so I won't go into detail again.  If you are unfamiliar with my previous commentary, click here.  Due to the fact of where we are in the current debt cycle, I continue to be overly cautious. 
Despite that I am fully aware of this hazardous period for stocks, we still have experienced some losses over the past two quarters which are a result of alternative investments that I hoped would run counter to the broad stock market, as they have historically done.  As I've mentioned in the last couple of updates, never before have I seen, nor have I researched a period in time, where stocks, bonds, and gold all depreciated at the same time.  Our holdings in gold as well as some exposure to uranium and rare earth mining companies were responsible for our losses.  I do fully expect these alternative investments to break away from the recent correlation with US equity indexes. 
I did a quick study on gold and found that since 2011, gold shows zero correlation with the S&P 500.  But since my strategy peaked in March, the correlation coefficient of gold to the S&P 500  has been a positive 0.25.  In the prior two quarters (Q4 of 2021 and Q1 of 2022), the correlation coefficient between gold and the S&P 500 was a negative 0.25.  So the relationship between the two has flip-flopped over the past six months which I didn't anticipate.  
While nearly all investment sectors fell this past month and many fell really hard, the MAP still recognized a handful of securities that did appreciate.  This past month, we bought silver and platinum while continuing to hold wheat, all of which appreciated.  This just speaks to the MAP's incredible ability at identifying moments of capitulation.  We bought both silver and platinum just off their 52-week lows.  If capital markets see a return to their normal historical correlations meaning alternative assets will act independently of equity indexes, it is my full expectation that the MAP will continue to identify low-risk buying opportunities in securities that will run counter to the US equity markets.    
Market Update
The volatility in the stock markets has reached a nauseating level.  So far this year, the S&P 500 has declined over 10% from peak to trough in six of the past nine months.  What was once considered "black swan" territory is quickly becoming the "new norm".  My previous two blog posts go into detail as to just how unprecedented the current market volatility is.   Rather than regurgitating the content here, you can read both posts by simply clicking on the "BLOG" link at the top of this page.   
In addition to the nauseating equity market volatility, bonds have been consistently losing value this year.  In nine of the last ten months, bond prices have declined.  This has resulted in interest rates climbing far higher which is now taking a considerable toll on the economy.   Home sales coupled with home prices are now crashing at a rate not seen since the Housing Crisis in 2008.  Due to excessive leverage in the capital markets, everything is just moving a lot faster.  
Last week news wires started to break the story about UK pension plans undergoing forced liquidations.  This really should frighten anyone who is heavily exposed to traditional investment strategies.   Forced liquidation is the very thing that causes a liquidity event and a liquidity event is the very thing that causes a stock market crash.  Hopefully, central banks can get ahead of the forced liquidation spiral and calm markets.   
I will continue to be very conservative with your accounts.  We do have considerable exposure to some alternative themes and if there is a true liquidity event, these positions could be vulnerable.  But with great volatility comes great opportunity.  Once markets find a bottom, there will be some "once-in-a-lifetime" opportunities to buy really cheap securities.   The MAP has already started issuing some buy signals which means some stocks appear to be capitulating.  
As always, please do not hesitate to call me at 512-553-5151 if I can be of assistance. 
Best,
Matt McCracken   
1) Inception date of 4/30/2019
2) All benchmark prices are obtained through the Yahoo!Finance website.  S&P 500 Index is calculated using the index price.  AOM is the iShares Core Moderate Allocation ETF.  Global Balanced is calculated using a 40% allocation to SPY, 40% allocation to BND and a 20% allocation to IEFA.