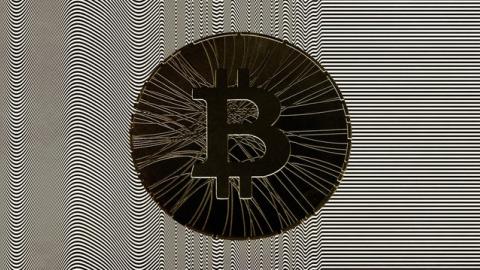 November 9, 2022 by
Matt McCracken
Yesterday, bitcoin fell below a strong support level established over the last several months of trading.  And today, it continued to fall below support and close well below it.  Thus Bitcoin has now confirmed a bearish move in price.  Market technicians are keenly aware that a large move like Bitcoin suffered in the early part of the year, followed by a subsequent sideways move that played out over the past few months, is telling of a strong continuation pattern.  And unfortunately for crypto investors, this pattern is down meaning Bitcoin should fall much farther.  The crypto universe is apparently suffering from liquidity issues and taking several digital currencies with it.   And the chart for Bitcoin is confirming this development.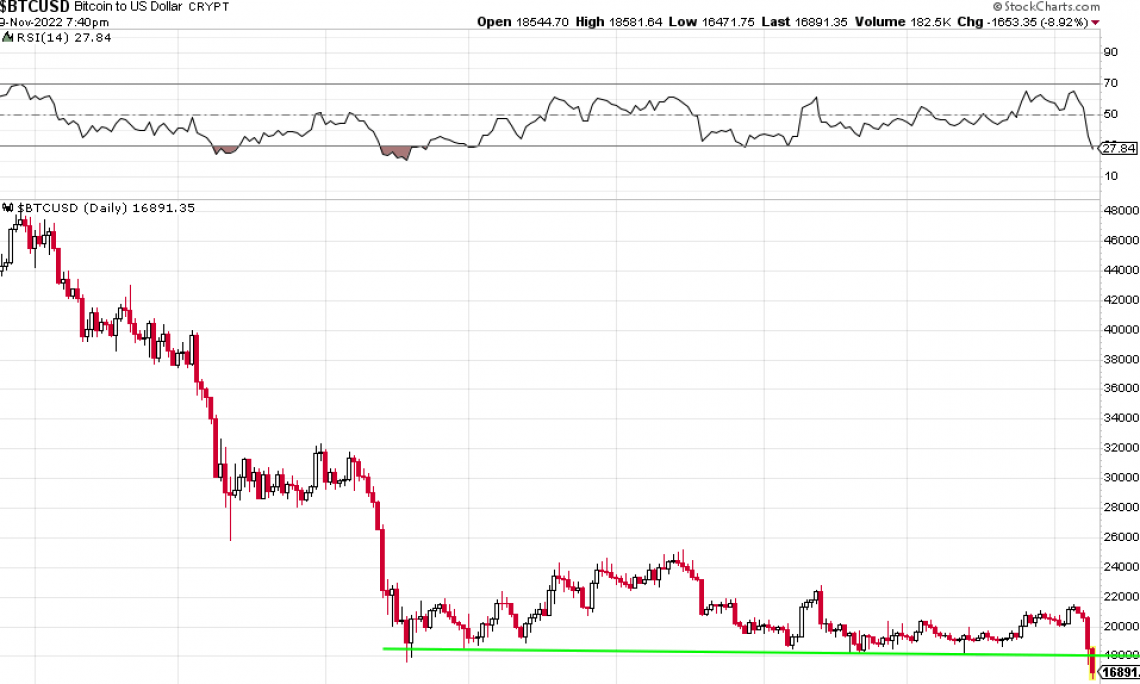 While Bitcoin suffers, it appears precious metals may be filling in as a doomsday, "run-for-cover" play for investors.   Silver is carving out a strong, bullish head-and-shoulders pattern.  While the shoulder line, which defines the upside resistance, has yet to be breached, silver is close to breaking through this critical level.  A daily close for silver above today's high would be very bullish for the white metal.
Silver has been leading precious metals and mining stocks higher.  There was a bullish divergence between gold and silver over the past two months as gold declined to new 52-week lows but silver held above its 52-week lows.  Historically, when silver outperforms gold, both metals see strong appreciation.   Here is a chart of silver with the head-and-shoulders clearly delineated.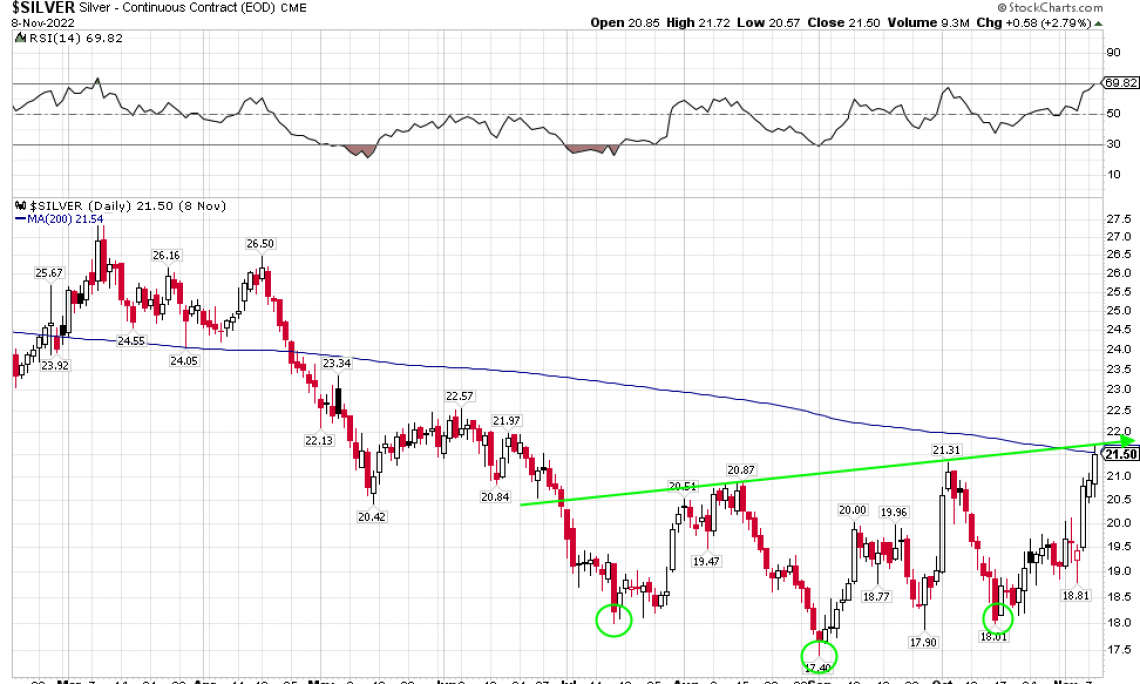 The last piece of the puzzle is the bearish chart for the US Dollar (USD).  The USD has appreciated in quite a remarkable way over the past two years.  So much so, the price pattern formed a parabolic curve.  Parabolic curves eventually are exhausted as the Nikkei experienced in 1989, the Nasdaq experienced in 1999, oil experienced in 2008, and bond prices experienced in 2020.  Parabolic curves serve to flush out all the bears and lull the bulls to sleep.  But eventually, buying pressure is exhausted and prices tend to subsequently crash.  
The most interesting development in the currency space is the gross divergence between the currencies of developed countries and the currencies of emerging countries.  While several foreign currencies issued by developed countries hit multi-decade lows versus the greenback in just the past month, several emerging market currencies such as the Brazilian REAL, Russian Ruble, and Mexican Peso have not depreciated at all versus the USD.  This development bears watching.  If the currencies of non-developed countries continue to outperform the currencies of developed countries, it will likely rewrite the rule book for capital markets.  Just as silver outperforming gold is a "market tell", emerging market currencies outperforming developed currencies is a clue the capital markets are about to experience a meaningful, and possibly abrupt, change.  
Neither the USD index nor silver has confirmed a breakout of these patterns.  If they do, it will be high time to adjust portfolios away from USD-denominated assets and further into hard assets.