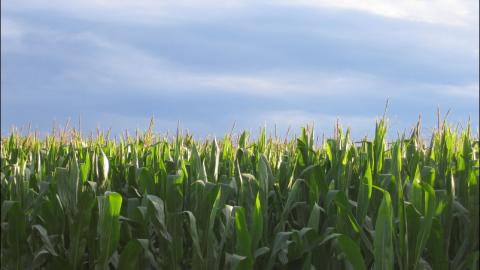 April 1, 2021 by
Matt McCracken
Disclosure:  My clients own various types of exposure to the agricultural commodity space including  The Rogers ETN RJA, Teucrium funds including CORN and SOYB.  
Corn and soybeans caught a huge bid yesterday when the USDA announced that inventories, acres planted and yields for the grains have been way below estimates.  Year-over-year soybean inventory is down 31%!!!   Please, take a moment to digest that, literally and figuratively.  
After the last inventory report in January, USDA analysts were saying that anything short of a bumper crop in the southern hemisphere in beans could result in shortages.  Now the prospect of a soybean shortage is becoming more and more of a possibility.
What I found even more shocking than this news is the utter lack of news coverage regarding this development.  There was not a single mention of corn and beans going limit up yesterday (Wed, 3/31) on any of the financial outlets.  Bloomberg....nothing.  CNBC...nothing.   Fox Business news....nothing.  (There are limits on how much a commodity futures contract can go up or down in a single trading session.  "Limit up" means the commodity wasn't allowed to go up any more than it did.  What the markets saw yesterday was the most that either corn or soybeans could appreciate in a single day.)  
I find it shocking that the financial media's real estate is covered up with various stories that mean very little to the everyday lives of the American people and doesn't even mention a development that impacts the everyday lives of every single American.  I guess I can now say, "You heard it here first."
I take the lack of coverage as a contrarian indicator.  If beans and corn going limit up and hitting multi-year highs do not garner any type of attention, then how far do these markets have to go?  Unfortunately, I am afraid quite a bit.   For several years, ideal growing conditions led to record crop yields.  However, perpetually low prices in the grains have hit farmers hard and resulted in very little investment in this space.  It is critical that investors begin to educate themselves on this space and start building effective exposure.  We continue to do so for our clients and look to build additional exposure at low-risk entry points.